Statement on the occassion of International Day for the Elimination of Violence against Women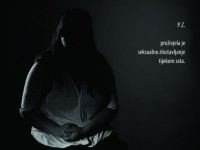 Povodom Međunarodnih dana aktivizma protiv nasilja nad ženama (od 25. studenog do 10. prosinca) želimo podsjetiti javnost na proživljene traume žrtava seksualnog nasilja u ratu, ukazati na nedostatak podrške od strane državnih institucija te na neprepoznavanje i nepriznavanje njihove patnje u društvu.

Prvostupanjski postupci vođeni tijekom 2012. godine, svaki na specifičan način, ukazuju na institucionalne nedostatke koji utječu na slabo prijavljivanje i efikasno procesuiranje zločina: izostanak psihološke potpore žrtvama, neupućenost istih sa mogućnostima svjedočenja pod pseudonimom, iz druge prostorije sa izmjenom slike i glasa u prijenosu, ili na zatvorenoj sjednici, nesposobnost tijela progona da počinitelje privede pravdi i/ili neadekvatno kažnjavanje počinitelja.
Priopćenje za javnost koji potpisuju Documenta, Građanski odbor za ljudska prava i Centar za mir, nenasilje i ljudska prava Osijek potražite u prilogu.
Priopćenje povodom Međunarodnih dana aktivizma protiv nasilja nad ženama